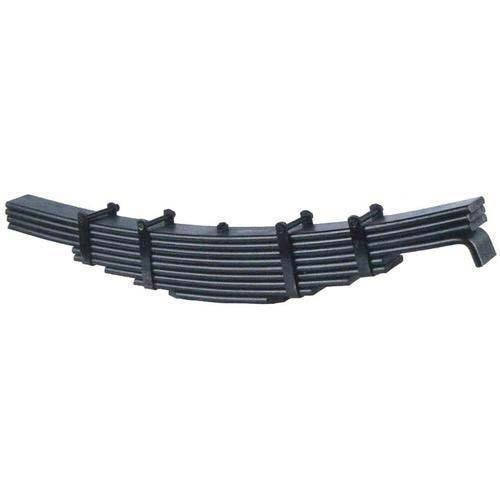 MULTILEAF SPRINGS
JAI manufactures every type of tapered Multileaf Springs used in commercial vehicles and special application vehicles.
JAI uses the latest manufacturing technology available to achieve the highest Quality Standards
A leaf spring can be made from several leaves stacked upon each other in several layers.
JAI manufactures Multileaf Springs ranging from 3Kg to 200 Kg.
Their latest technology not only improves the life of the product but also ensures high level of consistency in each product.
PARABOLIC SPRINGS
JAI has been instrumental in introduction of Parabolic Springs Technology in India way back in 1988 for the passenger cars (Maruti 800 model car had initially come with Parabolic Springs) and have now pioneered the same for Commercial Vehicles.
JAI's own highly trained engineering team has tuned this technology to suit Indian road conditions and have shared the benefits of this technology with its esteemed customers.
JAI's more than 90% share in Indian OE market for Parabolic Springs highlights its undisputed leadership in Parabolic technology.