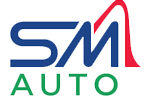 S. M. Auto Parts Pvt Ltd
It is an authorized distributor of Tata Motors Ltd-Commercial Vehicle Spare Parts, since 2009. The company having its registered office at Varanasi works through 5 branches located in Prayagraj, Ayodhya, Sonbhadra, Gorakhpur and Lucknow. We supply products in 39 district of Uttar Pradesh.
The Promoters had started this business in the name and style of "M/s. S M Distributors" a partnership firm in November 2005. With the hard work and focused planning they were able to cross the mark to 2.5 Cr turnovers in the very first year itself. Looking at the prospects and growth the said Firm was converted into a Private Limited Company registered under Companies Act, 1956 vide CIN No. U50102UP2009PTC038116.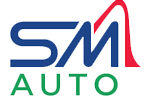 S M Auto Mart Pvt Ltd
We have been an established ourselves in industry with an excellent work ethics and great IT solutions. We mainly operate in coal transportation in Madhya Pradesh. We have recorded the best customer satisfaction and never compromise on quality of services provided to customers.
We have fleet of more than 50 vehicles of 55T Tip- trailers. Total fleet is of new vehicles purchased within two year which guarantee with best uptime. We have targeted for fleet of 500 vehicle by 2022.
Under this company, we also work as Distributor of Jai Leaf Spring.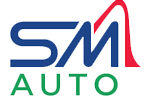 S M Auto Sales Pvt Ltd
We recently started distribution operation in Nagpur for Vidarbha region, Maharastra for Medium & Heavy commercial Vehicles in Retail Market. It is expected to achieve turnover of 30 Cr in F/y 200-21.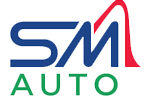 Sundaram Steels Pvt Ltd
In 2008, we incorporated a new company under the name of "Sundaram Steels Pvt Ltd" for manufacturing of Sponge Iron (reduced form of Iron Ore). We setup a rotary kiln plant on 25 acre Industrial Land at Bokaro Steel City, Jharkhand. Production has been started from April 2012. Since then, we are in continuously producing sponge iron.
We have further expansion plan for this company also. We are in process to take environment clearance from Ministry of Environment for Billet plant, TMT Plant & Power Plant.
We had turnover of around 121 Cr in F/y 2018-19. And it is expected to achieve 150 Cr in F/y 2019-20.