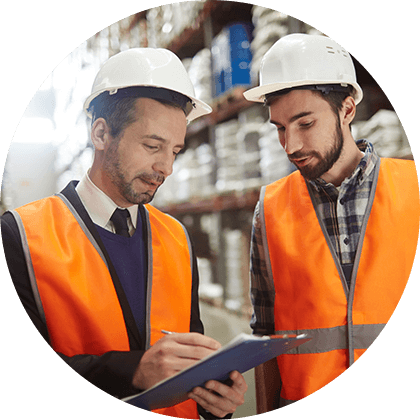 We are leading company in this field, We provide specific solutions for our every customers.
Best Service Provider
We believe that we can gain customer trust only with our services. We continuously try to remove Supply side gap as much as possible.
2nd Largest Distributor
We are second largest distributor of TGP in PAN India with turnover of around Rs 2.05 Billions. And, we also working to fill Demand side gap as much as possible.
Quick Delivery
Auto parts distribution, a core business of SM Auto Group, is highly dependent on efficient logistic arrangements. Cost on transportation & transit insurance of material and delays/damages therein affect it not mere proportionately but much higher. Logistics is managed by a warehouse head and we have a fleet of 30 pickup vans & LCVs with its own support staff. Much of the dispatches are executed through our own fleet under a door delivery concept. Rest is undertaken through suitable and convenient private transporters. Customer preference certainly weighs in favor of own S M Auto fleet which of course is being expanded gradually. But considering that private transporters with their enormous network cannot be discounted because of over own capacity limitations and financial viability on many routes. SM will thus continue with a mix of both these arrangements. It will however always give priority to efficiency, safety of material and economy of operations in the interest of our valued customers and our business.
Our Vision
To be most reputed and trusted company in the industry
Our Mission
To be build a strong relationship with all our customers and deliver high quality service and products
Our Values
Integrity:Do the right thing
Respect and Teamwork: Respect,trust and treat each other as family
Customer and Centricity: Deliver our promise to the customer
Risk Taking:Show courage to take bold steops
Creativity:Think new ideas, find new solutions